INNOVA Difference
= 
Experience
+
Big Picture Approach 
+
Leading Edge Thinking
Our Experience
Innova is very experienced in the design of multi-family residential and mixed-use projects.  Innova clients represent all arenas of the building industry from the largest homebuilders in the world to the most speculative builders in the nation.  Innova is one of the few premier structural engineering firms with significant experience in all aspects of structural design of multi-family and mixed-use projects. Our firm has designed well over 2,000 structures to date. To many we are considered podium experts. Our team of experienced collaborative forward thinkers has allowed us to excel at innovating better ways of delivering a big picture design.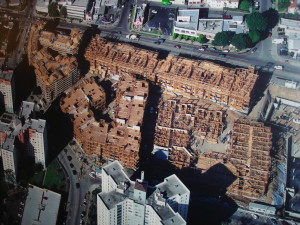 Our Big Picture Approach
Innova's principals have pioneered many design approaches for podium type projects that have enabled us to provide our clients a "Big Picture" approach to the overall structure thus allowing a more holistic approach to the project thereby allowing the client to achieve a more efficient structure from a structural and cost perspective. Our approach looks at the structure in its entirety when providing structural design of the various elements and the associated construction requirements. This approach tends to result in an overall efficient construction. Another element of this approach is our practice of our structural engineers performing design work as well as performing on-site structural observations during all stages of construction from foundation to framing to provide an invaluable practical understanding of current trends and methods of building design with all construction materials. This enables our team to understand the "real world" construction issues as well as feed our continuous improvement of our design approach, methodology, plans, and details.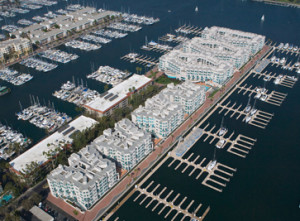 Our Leading Edge Approach
Innova's principals have been on the forefront of the design methodology in regards to introducing many "firsts" that have been adopted across the industry especially in the multi-family podium product arena. These "firsts" include the following:
Technology
Computers and technology is in our firm's DNA since its inception.
One of a handful of companies that owned first generation computers that occupied an entire room.
We have programmed our own software to perform the calculations necessary for quick efficient design many of which are still in use today.
Continuously researching to develop, implement, or purchase that latest stable and proven systems to allow for our team members to assist in our methodology of providing the most efficient design as well as cost-effective and consistent service for our clients.
Two way flat slabs in podiums
The introduction of the use of two way flat slabs for the podium slab in lieu of the use of beams and purlins within the slab under the superstructure bearing walls.
This was a marked shift at the time of its introduction.
The greatest benefit being the bottom of the slab being flat resulting in less slab forming and steel.
The City of Los Angeles was one of the first cities to allow such a structure designed by our firm.
Rod based Holdown systems
Our firm was one of the first structural engineering firms to introduce the use of rod based holdown systems.
Continuous Improvement
We are constantly learning new design methods and approaches to design not only from continuous education but also from contractors and subcontractors.
Our Design Methodology mandates continuous improvement and learning on each project.
We are consistently tweaking "Big Picture" design approach to ensure the most practical implementation of building codes and structural soundness while satisfying consistent and practical construction.
While we use the latest proven software in our design of concrete, steel, and wood portions of our structures, we believe that technology is an important tool that needs to be benchmarked, tested, and thoroughly understood before putting into practice with our firm's design methodology.  This approach allows the engineer to use their engineering judgement and experience in providing the final structural approach and design while using technology as a tool to support the design.